General
2021 Federal Elections: The Association's Policy Priorities and Recommendations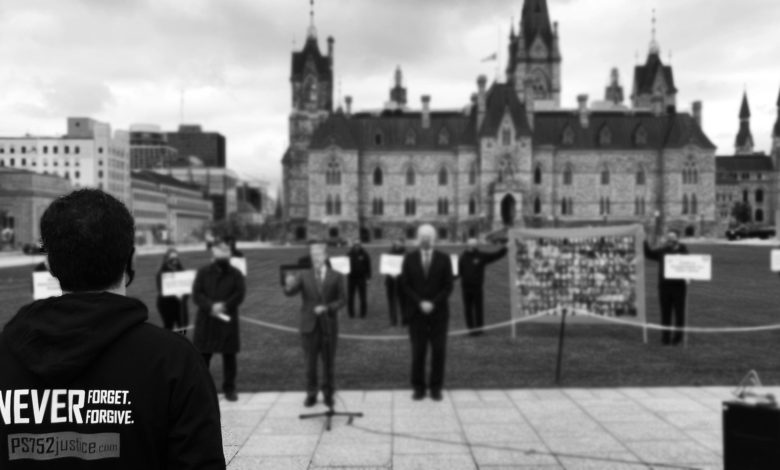 National Policy Priorities
We are the families of victims of Flight PS752. Our lives – once normal – forever changed in the early morning of January 8, 2020, when Ukraine International Airlines Flight 752 was shot down just 3 minutes after take-off from Tehran's Imam Khomeini International Airport by at least two missiles of Iran's Islamic Revolutionary Guard Corps.
Since that day we have worked tirelessly on behalf of those who grieve family members and those who cannot stand silent while heinous crimes go unpunished. We speak for truth. We speak for justice. We demand accountability and we will never forget.
Ahead of the federal election we have communicated our key priorities with each major federal party. As Canada's Parliament has demonstrated, obtaining truth and justice for Flight PS752 is a non-partisan issue. On June 17, 2020, the Minister of Transport, the Honourable Marc Garneau, presented a motion in the House of Commons. The Motion offered deep condolences to the families of the victims; outlined supports that had been put into place for the families affected; called upon all federal agencies and departments to work together to uncover the truth about what happened; outlined specific workstreams underway; and committed to working with the international community to avoid similar disasters in the future. The motion received unanimous support and consent.
While the intention is there, much work remains to be done. The Iranian regime continues to mock international scrutiny while offering weak, often incoherent explanations for what occurred. Truth, justice and accountability seem to be fading away with each passing day rather than getting nearer.
In the days and weeks following the election Canada must find the political will to change this feeling. Our political leaders, whichever party they represent, must pursue every avenue to:
increase the pressure for truth and justice;
commemorate the victims of this senseless act; and,
support the families who continue to struggle with their loss.
The Association has developed briefings on each of these topics, including clear recommendations, which may be reviewed on the following pages.
Truth and Justice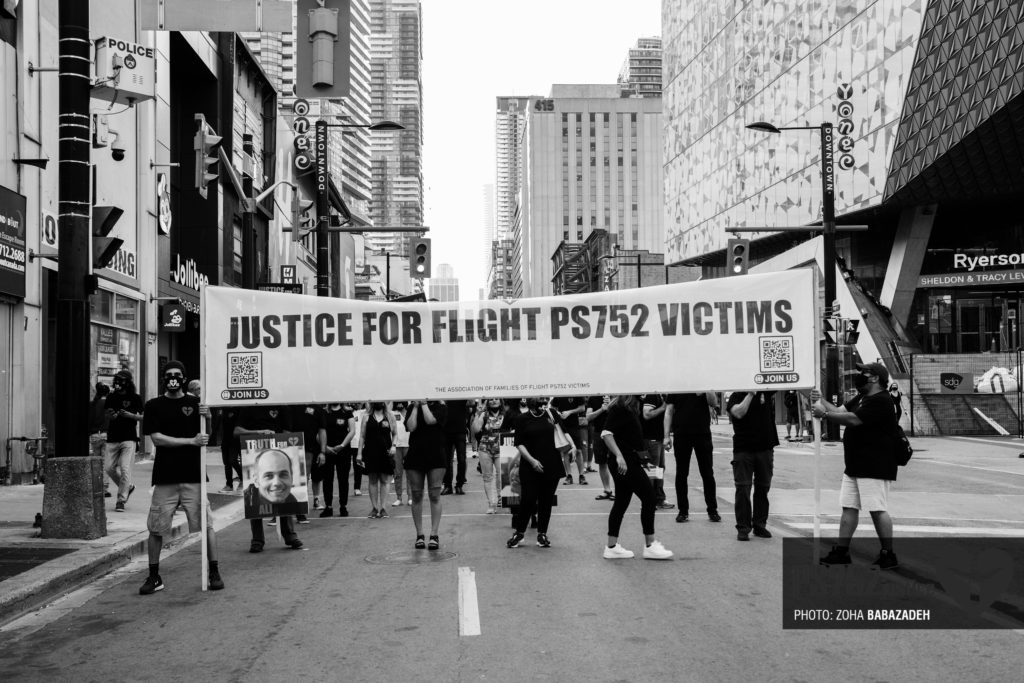 On January 8, 2020, Iran shot Ukraine International Airlines Flight PS752 out of the sky shortly after take-off. Fifteen months later, there is still no truth, no accountability and no justice for the 176 victims, their families and all Canadians who have been impacted by this horrific tragedy. Iran thumbs its nose at the international community and its own citizens, tabling misleading reports, harassing those who seek justice and cynically announcing false actions to pin responsibility onto low-level scapegoats.
This cannot stand! As the election campaign progresses, we call on all Canadian political leaders to name this tragedy for what it is – the murder of innocent civilians by a regime motivated only by cover-up and deception.
Our five current calls to action are as follows:
That the RCMP immediately launch a domestic criminal investigation to seek truth and identify the true perpetrators of the crime;
That the Government of Canada demonstrate international leadership on this file, including on the negotiations with Iran and, as soon as it is clear that negotiation will not result in full disclosure of the true facts and proper prosecutions of all individuals responsible, or that Iran is not engaging in good faith to provide satisfactory answers in a timely manner, appeal through the relevant mechanisms to the International Civil Aviation Organization and the International Court of Justice;
That the International Civil Aviation Organization (ICAO) Council, including Canada, condemn the Iranian regime at the Council in the strongest terms for the crimes committed and breaches of ICAO conventions;
That the Government of Canada impose Magnitsky sanctions on key members of the regime; and,
That the Government of Canada list the Islamic Revolutionary Guard Corps (IRGC) as a terrorist organization.
Commemorating the Victims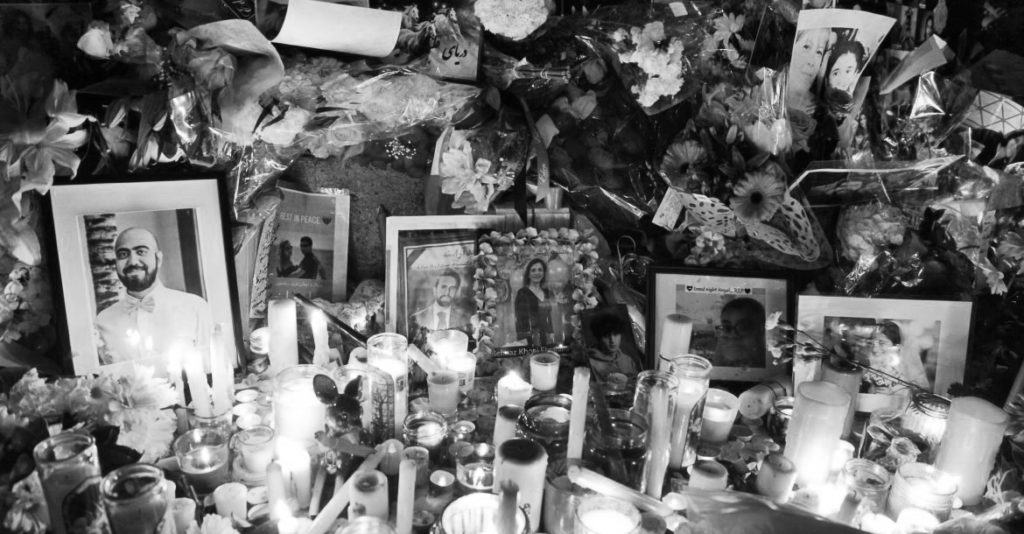 The victims who perished on January 8, 2020, were mothers, fathers, sisters, brothers, friends, colleagues and neighbours. They were any one of us, travelling home from a visit with family or taking a trip to explore the world. They did not deserve this fate. Amongst the 176 victims, 138 had ties to Canada and 55 held Canadian citizenship. 28 were children.
One of the most sacred missions of our Association is to keep the memories of these loved ones alive. We remember them at events, meetings and gatherings by sharing their stories, we read their names at rallies and we march through the streets with their faces on placards. Each family remembers their loved ones in their own, special ways. Our mission is to ensure that Canada never forgets the tragedy that has been committed.
We call on the Government of Canada to commemorate those we lost through ongoing memorial events and scholarships, and annually on the National Day of Remembrance for Victims of Air Disasters.
We seek the development of a permanent physical memorial site for the 176 victims.
We support Canada's efforts with respect to the Safer Skies Initiative, to help ensure that others do not experience the same painful loss that we continue to suffer through.
Supporting the Families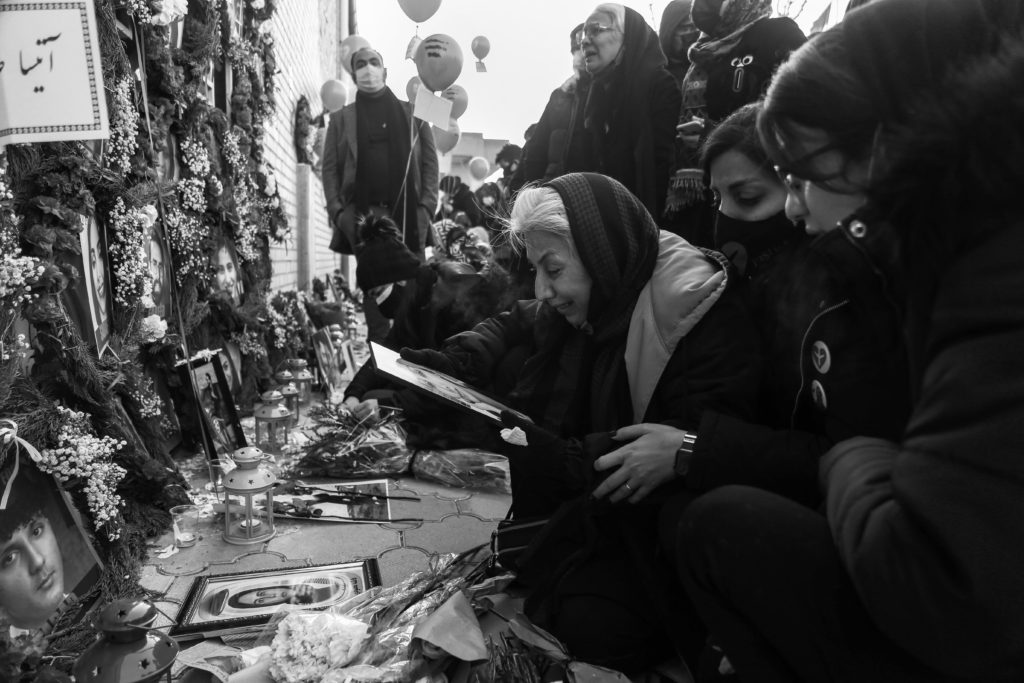 As the Honourable Ralph Goodale wrote in his December 2020 report, "at the centre of all of it are the families of the victims." Each person impacted by this tragedy is dealing with it in his or her own way, but the grief and anguish is very real and very present.
In addition to seeking truth and justice and commemorating the victims, our Association also plays a role in helping those dealing with grief and trauma navigate day-to-day issues like accessing social services and securing travel visas. In short, we provide service to the families of victims in their time of need.
In part we work to counteract the negativity and harassment that continues to come forward unchecked from the Iranian regime. Families in Iran are routinely and brazenly harassed by the regime while its agents carry out similar but more clandestine campaigns of intimidation in Canada. We will not be deterred. However, we also need the RCMP to do everything it can to protect us, find Iran's agents, and hold them to account.
On a more bureaucratic issue, too many family members are having issues with Canada's visa process. These are not 'standard' visiting visas. They are generally requested so that the affairs of the victim may be finalized, which is important from a legal and administrative sense. These visas, and the visits they enable, are also important from an emotional sense, allowing grieving mothers, fathers and siblings to gain a sense of closure. These are very sensitive requests that must be handled with the utmost compassion and flexibility. Unfortunately, the experience of many applicants is that this is not always the approach being taken.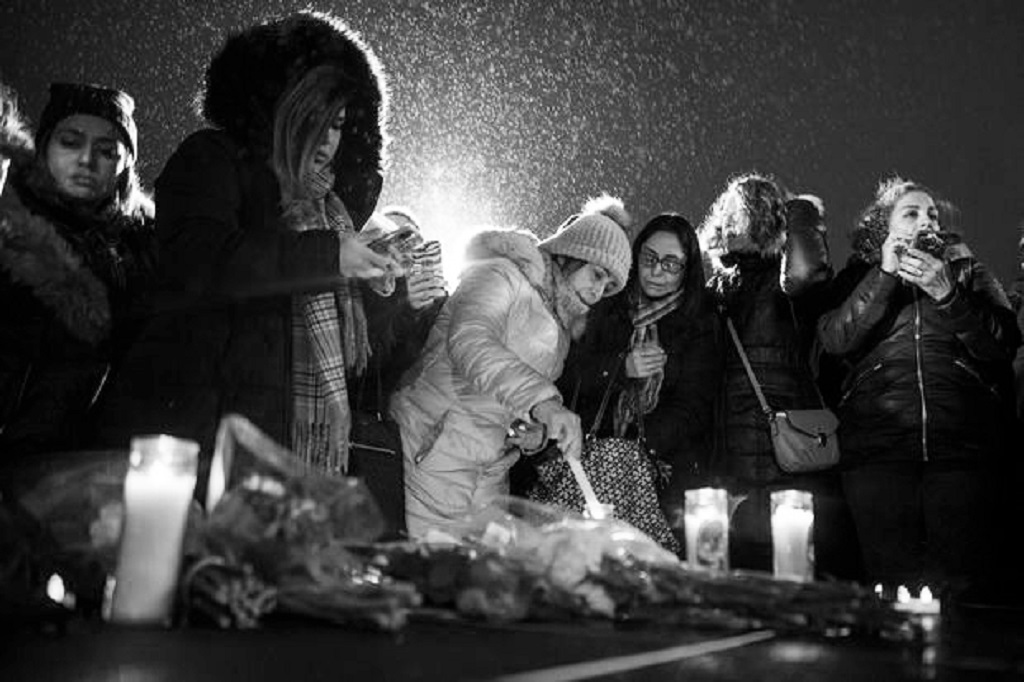 One way to help alleviate the intimidation of Iranians by their government while relieving visa requirements is to offer permanent residency to victims. Canada made good progress on this pathway in May, when it was announced that victims can now apply. The Association wishes to work with the Government of Canada to ensure that this new policy is implemented seamlessly.
While Canada has done much to date to help the families of the victims, we are only beginning what for many will be a very difficult road. The Government of Canada must continue to put victims first by ensuring they have access to the resources and services they need. Specifically, the Association calls on the Government of Canada to:
Continue to communicate to the families of victims the services, including counselling, that is being provided by the Government of Canada;
Investigate all forms of harassment and intimidation experienced by the families;
Fast-track permanent residency for those who qualify;
Ensure visa requests related to PS752 receive an expedited review and extend visas for the longest allowable time; and,
Ensure that applicants within the same family are granted overlapping visas to ensure that they can travel together.