Artists Call 2021: An Open Wound In The Sky
The Association of Families of Flight PS752 Victims is planning to hold a number of physical and online public events during 2022. Since that fateful winter day of January 8, 2020, many in the greater community have participated in empathy and support for the victims and their families. Among this overwhelming expression of support has been the invaluable contribution of many artists from around the world. These contributions have been as heartwarming for the families as they have been instrumental in the Association's cause for transparency, accountability and justice. The Association acknowledges the deep value and impact of artists' contributions to express and communicate the depth of loss to the families and the community.
The downing of flight PS752 represents yet another link in the chain of injustice that mobilizes communities to unite in the fight for justice. The Association has developed an engagement through arts and culture program titled "An Open Wound In the Sky" that is devised to showcase works of art by artists from around the world to commemorate the tragedy that has befallen so many families and their communities. These exhibitions will be included in select future events that will be held by the Association.
The Association hereby extends this open call for artists to submit their "visual art" work that was inspired by flight PS752. These works may be in the form of finished photographs, paintings or object art of limited size that can be exhibited in an interior space. Phase one deadline for submissions is December 17, 2021. Artists may make their submissions with jpeg images a short description and motivation of the work. The Association artists liaison and curation committee will consider the submissions for the Association's 2022 events beginning with the second Anniversary memorial event in Toronto. Selection will be based on venue restrictions and event theme and parameters. The Association artists liaison and curation committee will contact the artists and review their submissions to determine a suitable venue/event for selected works. * Artists will have the option to donate their work to the Association or to only display them at an event determined by the Association. ** Please note that a number of factors affect the selection of works and those that are not selected in no way imply a judgement on the artistic merits of their submissions.
Forms of Art: Painting, photograph: & Object art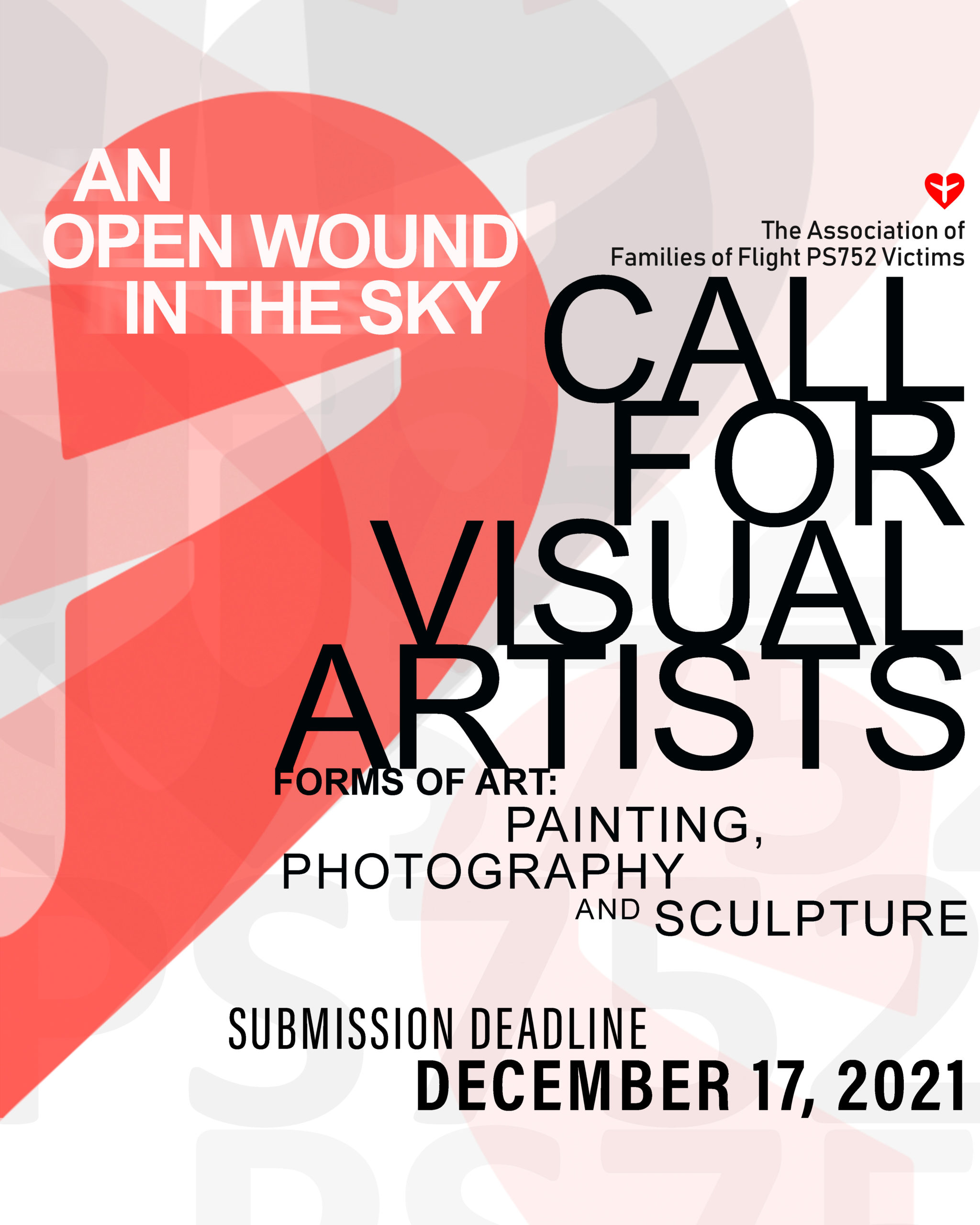 ---
Submission Deadline is Passed.