General
Flight PS752: Virtual first Anniversary of the crime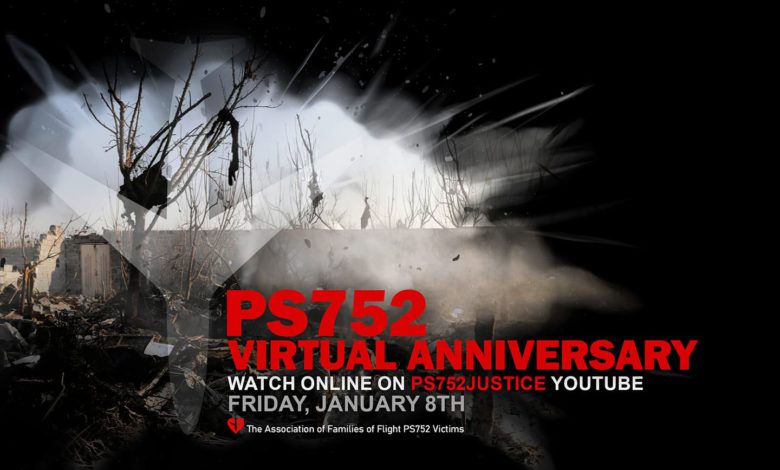 Due to the COVID-19 pandemic, The Association of Families of Flight PS752 Victims will be holding the first anniversary of this crime virtually. Some in-person programs might also be added, details of which will be announced later.
On Thursday Jan 7 2021, 9:42 pm EST, exactly the time that flight PS752 took off from IKA the year before, our memorial ceremony will start streaming on the PS752Justice YouTube channel. This will include different videos commemorating the victims of flight PS752 which will be streaming throughout the entire night until the next day 4 pm, at which time the official memorial ceremony will be commenced. Further details will be announced later.
Many of the families, organizations, cultural centers or universities might also be planning on holding their own commemoration programs which will be welcomed by the Association.
Never forget, Never forgive.